I Workshop of Spanish AI Research Groups in Biomedicine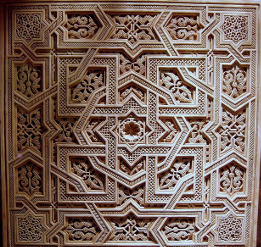 From the early beginnings of artificial intelligence (AI), medicine has been considered a challenging domain, in the face of critical tasks. Nowadays, modern medicine is an aggregation of different multidisciplinary specialties. Computer sciences have irrupted in the clinical practice, providing new methods and tools that are changing the current flow of clinical activities. After some decades, the impact of AI-­based solutions in the clinical context has to be analyzed and evaluated in perspective.
Unlike other conferences and workshops focused on promising AI techniques or preliminary experiences using medical databases, this workshop provides an opportunity for senior researchers and research groups with a long track record in biomedical applications using AI to gather and share experiences of their recent long-­term projects results, as well as their current limitations and future challenges.
Chairs
Granada
!Con qué pereza se va el sol de Granada, se esconde bajo el agua, se esconde en la Alhambra! - Ernest Hemingway
Topics
The scope of the workshop includes (but is not limited to) the AI­‐based solutions to the following biomedical problems:
Biosignal Interpretation
Clinical Process Mining
Clinical Guidelines and Protocols
Clinical Decision Support Systems
Intelligent m­‐Health
Intelligent Pharmacovigilance support
Medical Imaging and Vision
Healthcare Monitoring
Semantic Interoperability
Terminologies and Ontologies in Biomedicine
Therapy Planning
Predictive Analysis in Medicine
Computer-­Based Medical Education and Simulation
Contributions
We expect 8­‐10 high quality manuscripts from well-­established research groups in the AI in Biomedicine field describing their experiences in solving clinically relevant problems.
Accepted papers should describe AI solutions in real scenarios with a personal stance of the topic. It should not be a simple juxtaposition of summaries of papers or project reports. While the authors' own results are successful and important, there should be no significant bias, presenting the limitations and drawbacks found.
The paper should provide a clear perspective of years of experience clinically relevant problems.
For this reason, the paper should be of very high quality in terms of presentation and should have an appropriate technical level.
The workshop organisation will not accept more than one submission per research group.
Submitted papers must be formatted according to the posted CAEPIA 2018 guidelines, which is available at this conference website.
Papers must clearly describe each research line, including for each one the following aspects:
AI team (research group leading the work);
medical team (hospital, specific doctors, etc.);
biomedical problem and its impact;
AI techniques used.
Submissions will not be accepted if any of the mentioned aspects are not clearly defined.
Dates
The I Workshop IABiomed will be celebrated during the period assigned by CAEPIA organisation for workshops.
The expected duration of the proposed workshop is half a day. In case the number of accepted submissions is high, we might consider a one-day event.
Program Committee
| Researcher | Institution |
| --- | --- |
| Campos, Manuel | University of Murcia |
| Felix, Paulo | University of Santiago de Compostela |
| Fernández-Breis, Jesualdo T. | University of Murcia |
| Fernandez-­Olivares, Juan | University of Granada |
| Larrañaga, Pedro | Technical University of Madrid |
| López, Beatriz | University of Girona |
| Martínez, Rafael | UNED |
| Palma, Jose T. | University of Murcia |
| Taboada, M.Jesus | University of Santiago de Compostela |
Submission & formatting
Instructions on the type of work, its preparation and dispatch via the EasyChair platform are the same as for the rest of the conference and can be found at CfP CAEPIA.