XIX Spanish Congress on Fuzzy Logic and Technologies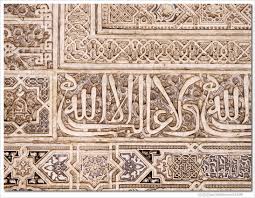 The congress is open to anyone interested in Fuzzy Logic and its applications, and will be a forum for discussion in which to present results, debate ideas and expose projects related to the area.
Chairs
Technical Secretary
Granada
Las lágrimas me subían a los ojos, y no eran lágrimas de pesar ni de alegría, eran de plenitud de vida silenciosa y oculta por estar en Granada - Miguel de Unamuno
Topics
Topics of interest include, but are not limited to, the following:
Fundamentals of fuzzy logic
Modelling uncertainty
Acquisition and representation of knowledge
Approximate Reasoning
Information aggregation models and techniques
Decision-making process
Fuzzy databases
Fuzzy Logic and Data Mining
Information retrieval
Intelligent systems on the web
Word Computing
Systems modeling
Fuzzy control
Hardware for fuzzy logic
Hybrid systems: evolutionary, neural...
Applications
Special Sessions
Proposal of new invited sessions
The proposal of new invited sessions will be made by sending an e-mail with the following information:
It will be addressed to all the presidents of the corresponding congress/workshop and in CC all the technical secretaries of the same one, if there are any. It will include in CC all the organizers of the invited session.
The message will indicate the name, affiliation and e-mail address of all the organizers, together with a description of the invited session.
The proposal of the invited session will be studied by the presidents of the congresses, coordinated with the technical secretaries. Its approval will be notified as soon as possible to the proposers as well as to the person in charge of the CAEPIA 2018 website (Rosana Montes, rosana at ugr.es) and to the president of the organizing committee (Sergio Damas, sdamas at ugr.es). Invited sessions will be announced on the main page of each congress (along with instructions and deadlines for proposing new invited sessions).
During the process of submitting each contribution to CAEPIA 2018, it should be specified on the EasyChairplatform whether the work is submitted to an invited session (selected from the list of accepted Invited Sessions).
Program Committee
| Researcher | Institution |
| --- | --- |
| Rafael Alcalá | University of Granada |
| Jesús Alcalá-Fdez | University of Granada |
| Cristina Alcalde | University of the Basque Country |
| José María Alonso | University of Santiago de Compostela |
| Sergio Alonso | University of Granada |
| Edurne Barrenechea | Public University of Navarra |
| Senén Barro | University of Santiago de Compostela |
| José Manuel Benítez | University of Granada |
| Fernando Bobillo | University of Zaragoza |
| Alberto Bugarín | University of Santiago de Compostela |
| Ana Burusco | Public University of Navarra |
| Humberto Bustince | Public University of Navarra |
| Francisco Javier Cabrerizo | University of Granada |
| José Manuel Cadenas | University of Murcia |
| Tomasa Calvo | University of Alcalá |
| Pablo Carmona | University of Extramadura |
| Jorge Casillas | University of Granada |
| Juan Luis Castro | University of Granada |
| José Jesús Castro-Sánchez | University of Castilla-La Mancha |
| Óscar Cordón | University of Granada |
| Ulises Cortés | Polytechnic University of Catalonia |
| Inés Couso | University of Oviedo |
| Susana Cubillo | Technical University of Madrid |
| Rocio De Andrés | University of Salamanca |
| María Jesús De la Fuente | University of Valladolid |
| María José Del Jesús | University of Jaén |
| Miguel Delgado | University of Granada |
| Susana Díaz | University of Oviedo |
| Jorge Elorza | University of Navarra |
| Juan Manuel Escaño | University of Sevilla |
| Francesc Esteva | IIIA-CSIC |
| Francisco Javier Fernández | Public University of Navarra |
| Ramón Fuentes-González | Public University of Navarra |
| Mikel Galar | Public University of Navarra |
| José Luis García-Lapresta | University of Valladolid |
| María Angeles Gil | University of Oviedo |
| Lluís Godo | IIIA-CSIC |
| Daniel Gómez | Complutense University of Madrid |
| Antonio González | University of Granada |
| Francisco Herrera | University of Granada |
| Enrique Herrera-Viedma | University of Granada |
| Aránzazu Jurío | Public University of Navarra |
| María Teresa Lamata | University of Granada |
| Vicente Liern | University of Valencia |
| Bonifacio Llamazares | University of Valladolid |
| Carlos López-Molina | Public University of Navarra |
| Luis Magdalena | Technical University of Madrid |
| Nicolás Marín Ruíz | University of Granada |
| Maria José Martín-Bautista | University of Granada |
| Luis Martínez | University of Jaén |
| Sebastià Massanet | University of las Islas Baleares |
| Francisco Mata | University of Jaén |
| Gaspar Mayor | University of las Islas Baleares |
| Jesús Medina | University of Cádiz |
| José María Merigó | University of Chile |
| José Manuel Molina-López | Carlos III University of Madrid |
| Javier Montero | Complutense University of Madrid |
| Susana Montes | University of Oviedo |
| Francisco José Moreno-Velo | University of Huelva |
| Manuel Mucientes | University of Santiago de Compostela |
| Manuel Ojeda-Aciego | University of Málaga |
| José Ángel Olivas | University of Castilla-La Mancha |
| Miguel Pagola | Public University of Navarra |
| Daniel Paternain | Public University of Navarra |
| Antonio Peregrín | University of Huelva |
| Raúl Pérez | University of Granada |
| Héctor Pomares | University of Granada |
| Carlos Porcel | University of Jaén |
| Ana Pradera | Rey Juan Carlos University |
| Adolfo R. de Soto | University of León |
| Jordi Recasens | Polytechnic University of Catalonia |
| Ignacio Requena | University of Granada |
| Juan Vicente Riera | University of las Islas Baleares |
| Rosa María Rodríguez | University of Granada |
| Ignacio Rojas | University of Granada |
| Francisco Pascual Romero | University of Castilla-La Mancha |
| Gregorio Sainz | University of Valladolid |
| Daniel Sánchez | University of Granada |
| Luciano Sánchez | University of Oviedo |
| Santiago Sánchez-Solano | IMSE-CNM |
| José Antonio Sanz | Public University of Navarra |
| Jesús Serrano-Guerrero | University of Castilla-La Mancha |
| Miguel Ángel Sicilia | University of Alcalá |
| Alejandro Sobrino | University of Santiago de Compostela |
| Vicenç Torra | University of Skövde |
| Joan Torrens | University of las Islas Baleares |
| Aida Valls | Rovira i Virgili University |
| José Luis Verdegay | University of Granada |
| Amparo Vila | University of Granada |
| Pedro Villar | University of Granada |